McHenry, IL - Follett Book Fairs recently announced their bustling one-year-old book fair business and is expanding for the 2018-19 school year to offer fairs focused for early childhood (PreK-1) and middle school (grades 6-8).  We are thrilled to be part of the Follett family and feel honored that they have chosen to offer our product which includes book belts and 2 pre-loaded charms.  We wish them good luck in their growth!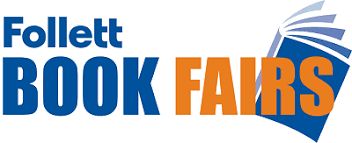 New York, NY - Children's Museum of Manhattan (CMOM), is an amazing place and offers a super fun experience where children are inspired to learn about themselves through interactive exhibitions and programs. Belts and Buckles (8 unique packs of 3) are now available in the museum store so kids can collect and trade them. CMOM

                                                                                                      
Online - Enter the Bookmarks4Fun Emoji charm contest to win a T-shirt with exclusive new Emoji friends!  These six unique Emoji charms have arms and legs and are all doing something they love!  One is playing soccer, another football, one is cheering, one is getting all dolled up, another is playing video games, and the last one is eating ice-cream and candy!  The charms are sure to make your bookmarks even more special!  The only thing missing are their names!  Enter the contest here and vote for the name you like best OR suggest a cool new name! Good luck!  Bookmarks4Fun Emoji Charm Contest!

Port St. Lucie, FL - Overlooking the St. Lucie River on the Atlantic coast, this European-style all-inclusive resort is 113 miles from Miami and 130 miles from Orlando.

 

This magical vacation spot has a variety of amenities including multiple pools, a sandy beach, a spa and a fitness center, plus complimentary golf, tennis and circus-style trapeze lessons.

 

With reading as a popular pastime while away from home, the on-site Club Med Boutique offers customized aqua colored Bookmarks4Fun (and beachy charms), so you will never lose your page while on the beach or just sitting beside the pool! Club Med - Sandpiper Bay 

                                                                                 
YouTube: Babyteeth4 - Starring 7 and 9 year olds, Jillian and Addie, this sister youtuber team are at it again - this time doing an unboxing video for Bookmarks4Fun!  With almost 1 million subscribers, they are the home of the number one kid candy review show in the world!  This dynamic duo has been sharing kid candy reviews, DIY candy projects and (How to make Gummy candy) and candy tests since 2008! They are also posting girl toy reviews and toy unboxings, every Tuesdays! Subscribe to Babyteeth4 and join the adventures of Jillian and Addie: 

                                                                         

US & Australia - RangeMe - A talented team of retail experts and coders have created a super efficient way for buyers and suppliers to meet, share products and do business. The RangeMe online platform manages proposals from thousands of suppliers across multiple categories, making it easy for buyers to quickly hone in on the products that are right for them, and share them with the world.  We welcome RangeMe to join Bookmarsks4Fun! RangeMe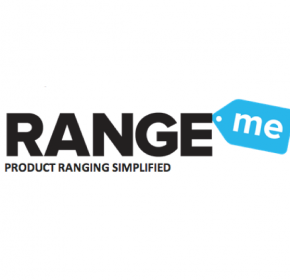 New York, NY Momath (Museum of Mathematics) -

a museum dedicated to mathematics in Manhattan, New York City. It is the only museum dedicated to mathematics in North America and features over thirty interactive exhibits. The mission of the museum is to "enhance public understanding and perception of mathematics".  The museum invited customized bookmarks into their gift shop to show off their cool and meaningful brand! Momath

US - The Jewish Press is the largest independent weekly Jewish newspaper in the United States.  The paper is a eclectic mix of Jewish news, political and religious commentary, with the largest Jewish classifieds and special features - including puzzles, games and illustrated stories - for young readers.  The newspaper helps celebrate Chanukah by promoting unique gifts for the holiday, including Bookmarks4Fun!

Jewish Press  


US and Canada - Scholastic is the world's largest publisher and distributor of children's books and a leader in print and digital educational materials for pre-K to grade 12.  In addition to Harry Potter and The Hunger Games, the company is known for its school book clubs and book fairs, classroom magazine Scholastic News, and popular book series: Clifford the Big Red Dog, Goosebumps, The Magic School Bus, Captain Underpants, Animorphs, and I Spy.  And now Scholastic reading clubs has partnered with Bookmarks4Fun to add additional fun to the books being offered through their book clubs!!! Check out the book club flyers beginning in January for Valentine's Day! Scholastic Reading Club

Brooklyn, NY - Runnin' Wild Toys is a wonderland for kids! It has coin-operated rides by the entrance, a toy store in the front and a hair salon in the back! It is owned and operated by the same folks behind the kids' footwear store Runnin' Wild Shoes down the block.  Runnin' Wild has added Belts and Buckles to their wonderful collections of toys! Runnin' Wild Toys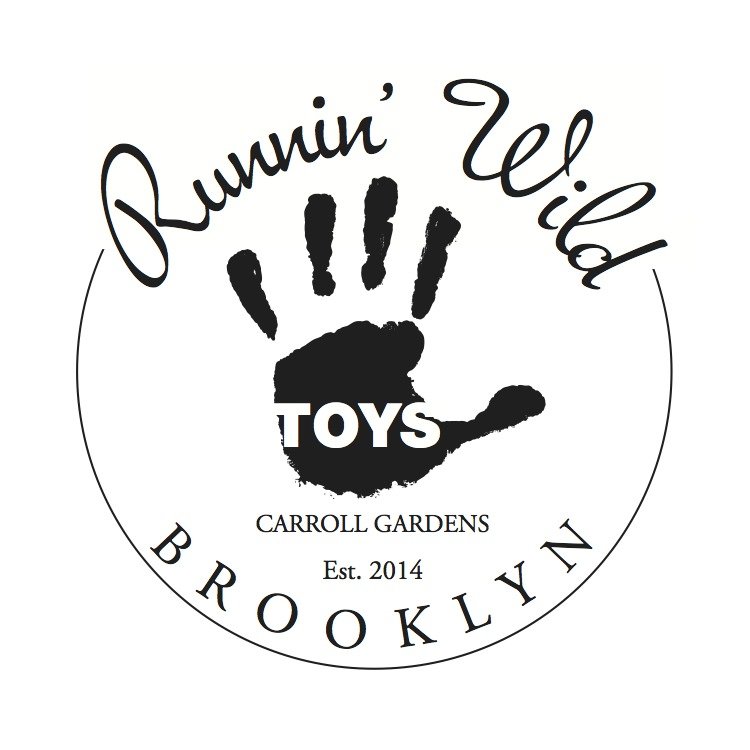 Brooklyn, NY - Dr. Jay's has been a pioneer in providing urban fashions since  hip-hop had its origins and they have grown to 20 stores throughout the New York Metro area. They have make Bookmarks4Fun part of their unique culture and we are excited to join them! Dr. Jays
New York, NY - Pottery Barn Kids - Calling all Star Wars fans!  Pottery Barn has upscale home furnishings through back packs and more, for infants through age 11.  They are excited to host a Star Wars event, on October 10th, at their 69th and 2nd Ave store, in Manhattan, from 10am-12noon!  To make the day even more festive, they have invited Bookmarks4Fun to the event so kids can check out Belts and Buckles to suit their moods after meeting with Star Wars characters! Come join in the fun!!! Pottery Barn Kids                                      
Barrington, RI -Barrington Books - is known far and wide for its knowledgeable book-loving staff, vast selection of high-quality books, toys and gifts, as well as its vibrant community events.  Bookmarks4Fun, congratulates them on the opening of their new store which can be visited this Fall in Cranton, RI!  Their books can be easily adorned with Belts and Buckles which will be available in both locations. Barrington Books
New York, NY- Lester's - has the utmost trending Clothing, Shoes, and Accessories, in Manhattan, Rye Brook, Greenvale, and Brooklyn, for children, teens and adults. They have expanded their vast offerings of accessories to include Belts and Buckles (8 unique packs of 3).  Visit them at: Lester's.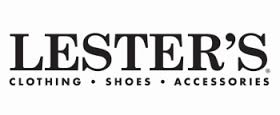 Homeschool.com - Two to three million children are learning at home today!  Bookmarks4Fun is donating Belts and Buckles to Homeschool.com as they are giving out Summer Freebees to their readers. Homeschool.com                                   

Princeton, NJ -

JCC,

Jewish Authors and Family Fun Day - invites 15 Jewish best selling authors of acclaimed children's and young adult books.  Sponsored by the Israel Kramer fund, Bookmarks4Fun (including Jewish star charms) will be given to attendees. JCC

Verona, NJ - Learning Express Toys, where toys are both cool and educational, has added Bookmarks4Fun to their store location with 14 different Belt colors and patterns and 25 different style Buckles to choose from! Learning Express Toys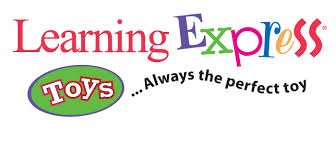 New York, NY - Learning Express Toys, a new franchise on the Upper East Side, carrying toys that kids will go 'gaga' over, is excited to carry Bookmarks4Fun Belts and Buckles as they are great for both learning and fun!

!  Learning Express Toys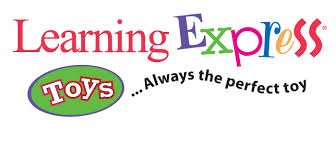 New York, NY - Parent Guide, the leading parent magazine, features a write-up and pictures in their February issue that highlights that Bookmarks4Fun product can be decorated, have arrows that point to the last word read, and do not fall off your books! Parent Guide News 

Stony Brook, NY - Cottontails (Stony Brook Village Center), a beautiful children's boutique, specializing in fine children's apparel, toys, books and unique gifts, starts selling Bookmarks4Fun! 
Ramsey, NJ, - Macaroni Kid, online magazine, for parents and their kids, features the 'About Us' story from the Bookmarks4Fun site, which explains why this new trending product was created!

Queens, NY - VitaHealth Pharmacy, specializing in patient care, starts selling Bookmarks4Fun!  They are the first retailer to distribute pre-loaded Belts with Buckles already on them and the kids love them!!! Vitahealth
New York, NY - P.S. 183 Holiday Fair - Bookmarks4Fun makes its debut and dontates to a NYC elementary school!!!  Belts and Buckles are available for purchase as great holiday gifts!  Raffles will take place to win packages of B4F goodies.

                                                                              
Ramsey, NJ - Bookmarks4Fun launches its online store! Belts and Buckles are for sale globally!